Home
Wonderland
Results 2014
Wonderland 2014 Judging Results
There was a great festival atmosphere on Saturday night and we all rocked out to Beggars Belief as the sky cleared in preparation for a hot and sunny Sunday. We had record attendance on the Sunday and needed to use the overspill space. A lesson for next year : book early!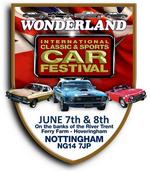 The judging results are in! Read all about them here.
Please click the icon for the PDF Results Sheet.