Home
Gallery
Wayne Jeffs RS3100 MKI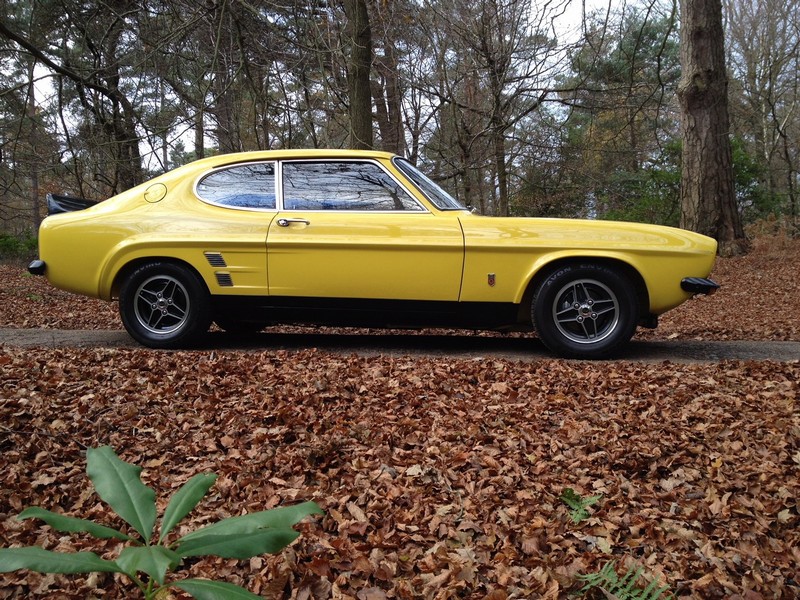 Wayne Jeffs MKI 1973 Yellow RS3100 Capri
Wayne has owned this RS3100 Capri since 2006. After a long search for the 'right' car, he wanted a car that was as original as possible and this RS3100 'fitted the bill' because it retained 95% of it's original parts. Fisrt sold by Thomas Motors (Blackpool) on 8th July 1973, it spent most of it's time in the Blackpool area - racing up and down the promenade on a Saturday night with other RS Capri's!
After passing through a number of owners, Wayne bought this Capri in 2006 with the plan of restoring her that same year. the restoration did go fairly smoothly due to the car being so 'original'.
Since the restoration, Wayne has won many trophies and his RS3100 has been featured in a number of magazines such as Classic Ford, Classic Car and Car magazine. Wayne's RS3100 was one of the seven Capri's on the very prestigious and much admired Capri Club Classic Motor Show NEC stand in 2019 celebrating '50 Years of the Ford Capri'.