Welcome to Capri Club International Mansfield Notts. Branch
Organisers of the Wonderland Classic & Sports Car Festival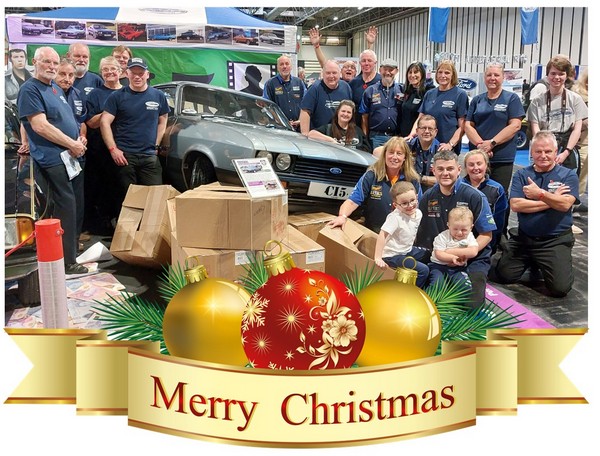 "MERRY CHRISTMAS to all our Capri Club members, sponsors, friends and family!"
Pictured above are the Saturday 2023 NEC Classic Motor Show Capri Club crew (Nov 11th)
Photos from the 'Perfect Partners' themed Classic Motor Show below >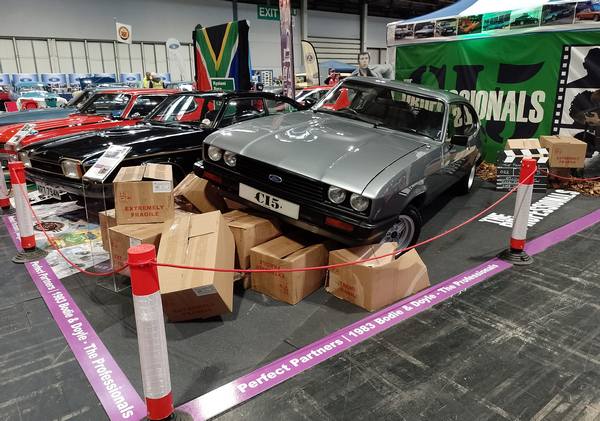 NEC 2023 - Luke's Capri at a cazy angle for 'THE PROFESSIONALS' part of our mega-display!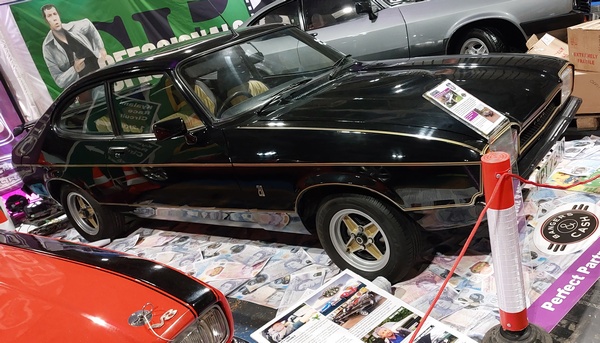 NEC 2023 Paul Sensicall's MKII JPS for the BANGERS & CASH display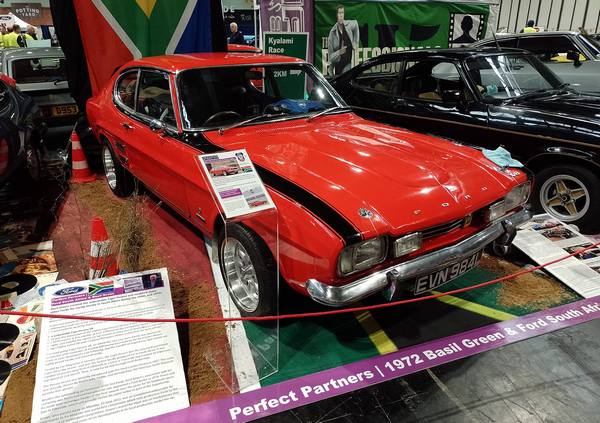 NEC 2023 Andy's MKI V8 Perana replica tribute to BASIL GREEN & FORD SOUTH AFRICA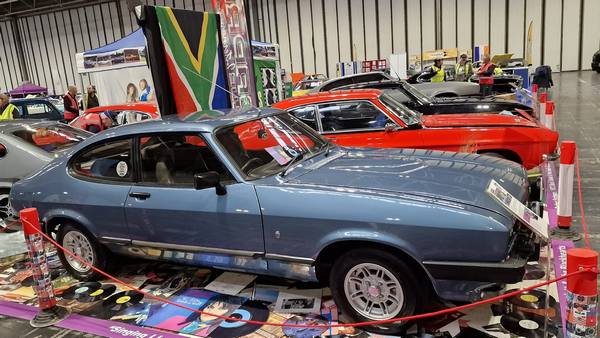 NEC 2023 Mick's 2.0 Ghia JOAN JETT & THE BLACKHEARTS the perfect musical partners in 1982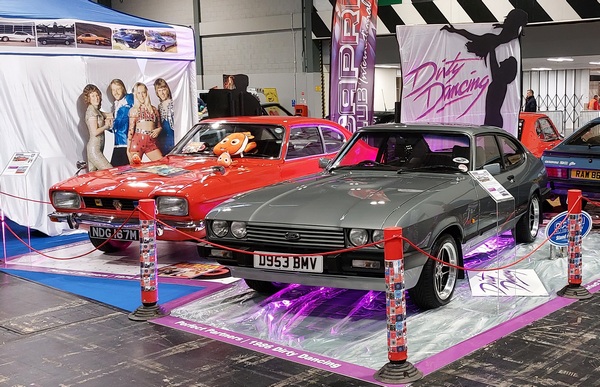 NEC 2023 Paul Little's 2.0 Laser looked stunning DIRTY DANCING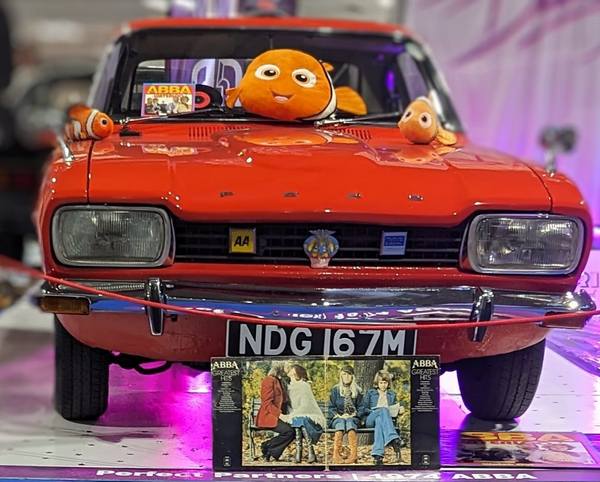 NEC 2023 Karen's MKI 1600 tribute to those perfect partners back in in 1974 - ABBA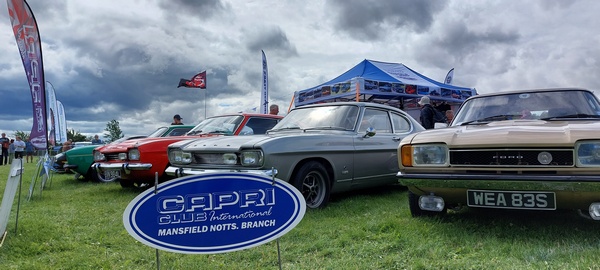 Boston Classic Car Show, Lincs.  - August 13th
WE WON BEST CLUB DISPLAY! Well done to us all! Above: the MKI's & MKII of our mega-display



Wentworth Woodhouse (nr. Rotherham) - The Magnificent Seven
After the classic car show had finished on August 6th, we managed to get seven of our Capris in front
of Wentworth House for this amazing shot. It's the longest frontage of any UK stately home.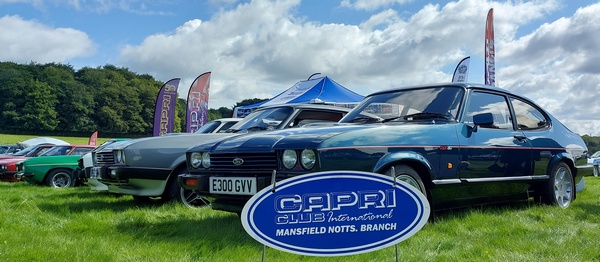 We won the CLUB OF THE SHOW at the Wentworth Woodhouse Classic Car Show on August 6th
Welcome to Alan & Jan Upton who officially joined us at the show and brought their stunning
Capri 280 Brooklands (above) along as one of the eight Capri's on our cluib stand.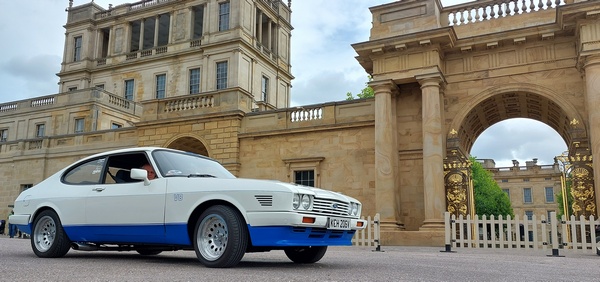 Chatsworth Performance & Classic Car Show - July 30th
We managed to get a few great photos down by Chatsworth House after the show
Paul & Christine's V8 MKIII looking awesome by Chatsworth House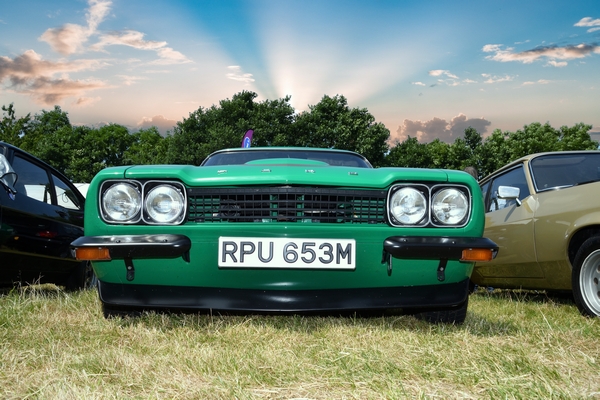 Wonderland Classic & Sports Car Festival June 24th & 25th - 2023
Click HERE for the results & photos
Above: Chris's Modena Green RS3100 viewed from a very dramatic low angle at Wonderland




Meguiar's Car Care Seminar - January 28th - Daventry
Thanks to Tom, Nathan and Grant for the car care seminar at Meguiar's HQ Daventry on Saturday
morning (Jan 28th).First port of call was the boardroom for a brief history of the Meguiar's company
and then an in-depth look at the Meguiar's product range and how to use them to get the very best
from our paintwork. It was then time to put the theory into practice down in the Detailing Bay.
My Capri (A38 ERB above) bonnet was used to demonstrate how the Clay Bar Kit, Ultimate
Compound, dual-action polisher, Carnuba wax and Ultimate polish bring faded red paintwork
back to life with a deep rich shine. Full product details at www.meguiars.co.uk



CLASSIC MOTOR SHOW 2022 - NEC Birmingham
Our Capri Club International stand in Hall 8.
Check out the slide show below for more NEC 2023 photos >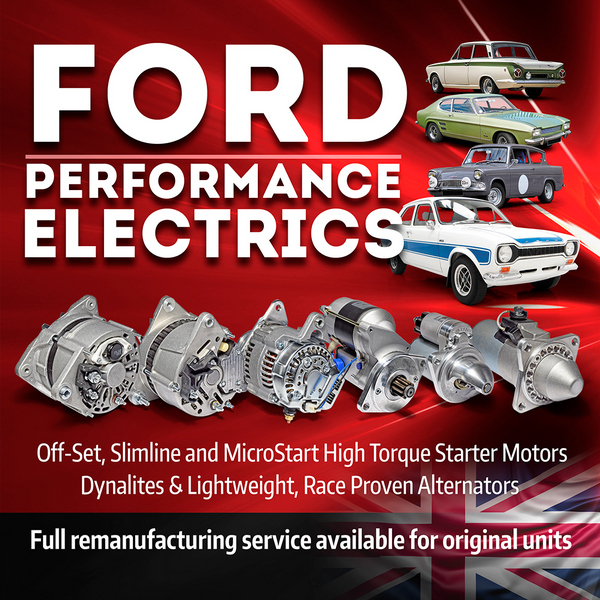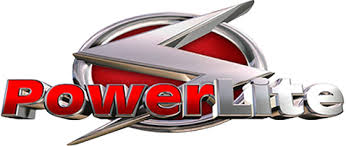 Quote code CAPRI10
to receive a 10% Capri Club discount
when ordering alternators or starter motors from POWERLITE for your Capri
T 01384 261984 sales@powerlite-units.com
www.powerlite-units.com