Home
News

Our 2nd trophy in August this year was at Thoresby ... we won Best Club stand for our ten-Capri 'crescent' display.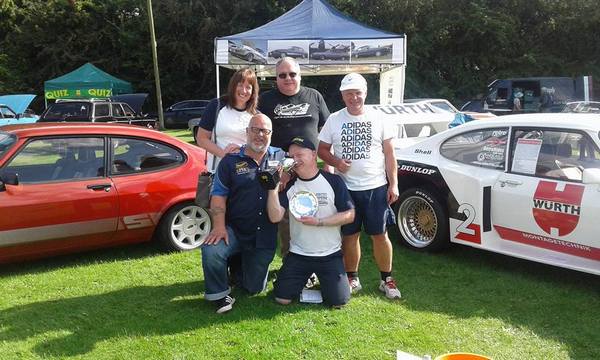 We won Best Club Display at the Boston Car Show on August 13th
Only 4 Capri's, but along with Club marquee, photo boards and stunning-looking Club members (above) i.e. Christine, Andy, Steve, me and Paul, we won that magnificent trophy!