Home
Wonderland


Wonderland Classic & Sports Car Festival 2019 - June 29th & 30th
Ferry Farm - Hoveringham - Nottingham NG14 7JP
Apply for a space in our awesome 'Capri 50 Years' line-up NOW - e-mail alan@capriclub2000.co.uk
ENTRY FORMS NOW AVAILABLE (Click the buttons top left of this page)
We need Capri's representing each year and each Capri model from 1969 to 1986


PRESS RELEASE - CLASSICWISE  COLLECTION NEW HEADLINE SPONSOR FOR 2019



We are delighted to confirm that The Classicwise Collection will be working closely with ourselves by becoming our 'headline sponsor' for our Wonderland Classic & Sports Car Festival 2019.
The Classicwise Collection and partner companies provide an all-round classic car experience including sales, storage, detailing, restoration, servicing and the supply of parts. The Classicwise Collection will be represented as the head line sponsor at this years festival at Ferry Farm, Hoveringham, Nottingham NG14 7JP
This agreement will provide owners, enthusiasts and visitors with the opportunity to view a range of stunning classic vehicles for sale and to learn more about the wide range of services that The Classicwise Collection offer at this popular event - now in it's 19th year - on the banks of the river Trent just north of Nottingham.
The Classicwise Collection warmly welcome the new partnership with the Wonderland Classic & Sports Car Festival and look forward to supporting local classic car shows for many years to come.


Local band Beggars Belief will be on stage Saturday night. Taking classic riock/pop hits and giving
them a 'Beggars twist', the performance emerges as a high energy rock and roll show not to be missed!
Follow the band on Facebook beggarsbelief.band

We are delighted to announce additional sponsorship support for 2019 from Grippaz Workshop Gloves, Connect Workshop Consumables, Laser Tools and Gunson Tools : All available from The Tool Academy

I am pleased to announce that Mansfield Van Hire will be one of our 2019 sponsors.
Open 7 days a week, with competitive prices and the best service guaranteed, flexible hire times, secure parking and an upgraded fleet this is a local family owned business established since 2003 - give them a call!
2019 WONDERLAND PRESS RELEASE
2019 - WONDERLAND NEWS UPDATES

"Thank you" to everyone who made WONDERLAND 2018 our best festival EVER!  ... results and photos below - enjoy!


Wonderland Classic & Sports Car Festival - Ferry farm, Hoveringham, Nottingham NG14 7JP - June 23rd & 24th, 2018





(Wonderland 2018 slide show is just below the 'Results')


2018 Festival results
Capri MKI - 1st - VRC 909G Matt Amos - Blue 1969
Capri MKII - 1st - AUR 489S Leon Howell - Black 3.0 Ghia
Capri MKIII (4 cyl) - 1st - D390 EVN Rob Arundel - Silver MKIII
Capri MKIII (4 cyl) - 2nd - D736 KAF Wayne Marsh - Green MKIII
Capri MKIII (6 cyl) - 1st D229 VAR Sam Darley - Green Brooklands 280
Capri MKIII (6 cyl) - 2nd - KFS 599T M. Hill - Orange 3 litre Ghia
Ford pre 1970 - 1st - YUL 386H Alec Ross - Gold Cortina MKII 1600E
Ford pre 1970 - 2nd - JTF 627F Brian Davidge - Green Escort
Ford 1970 to 1980 - 1st - SJM 339M Darren Bensley - Red MKI Escort RS2000
Ford 1970 to 1980 - 2nd - ALY 331S Simon Hoar - Amber Cortina 2.3S
Ford 1981 to 1990 - 1st - ADZ 1687 Trev Stocks - Moonstone Blue Sierra Cosworth
Ford 1981 to 1990 - 2nd - D996 FTC Steve Raybould - White Sierra Cosworth
Ford 1991 to 2000 - 1st - X235 RFU Vas Lashley - Blue Racing Puma
Ford 1991 to 2000 - 2nd - K500 CDB Chris Bell - Red RS2000
Ford 2001 to 2010 - 1st ST58 CAL Pete Smith - White Focus ST
Ford 2001 to 2010 - 2nd - BV07 UYJ Darren Ferrer - Silver Focus estate
Concours pre 1970 - 1st - AFJ 191 Barry Dean - Grey & Blue MG N Type
Concours pre 1970 - 2nd - URY 571H Simon Warwick - Cream VW T2
Concours 1970 to 1994 - 1st - G14 XJS John Walker - Red Jaguar XJS
Concours 1970 to 1994 - 2nd - HTY 461W Dave Betts - Silver Delorean
Concours 1995 to 2010 - 1st - FX55 NMA Alan - Yellow Chrysler PT Cruiser
Concours 1995 to 2010 - 2nd - K8 XDS Derek Moore - Silver Jaguar XK
American - 1st - V88 DGE Shaun Faulkener - Black Dodge Challenger
American - 2nd - 925 XUF James Ward - Blue & Cream Ford F
Modified pre 1980 - 1st - DHY 736W Alex Downs - Brown VW Golf
Modified pre 1980 - 2nd - KHW 377E Chris Penny - Grey MKII Cortina estate
Modified 1990 onwards - 1st - C3 MME Andrew Camm - Black Ford Focus ST170
Modified 1990 onwards - 2nd - YR51 CPY Glen Smith - Blue Ford Focus MKI
Vehicle of Special Interest - 1st - A899 BFS Kevin (Frosty) Frost - Guaros Red Porsche 911 3.2
Vehicle of Special Interest - 2nd - URR 260X Trevor Moreton - White Coaster Tremor
Furthest Travelled - KHW 377E Chris Penny - 147 miles from Pelton (nr. Darlington)
Best Club Display - Fordsport
Car of the Show (Saturday night) - V8 Turbo milk float
Car of the Show (Sunday) - FTK 33E Tony Wallace - Blue VW Beetle


thank you to Laban, Christine and Francis for the slideshow photos below >



We are proud to announce our 3 new sponsors for 2018


Duckhams, the original British green oil returns!
Same colour, modern formulation and still the engine's choice.
Duckhams.co.uk
free delivery on orders over £29.95 for Capri Club International members
click on the link:
http://www.duckhams.com/range/?welcome=CC1986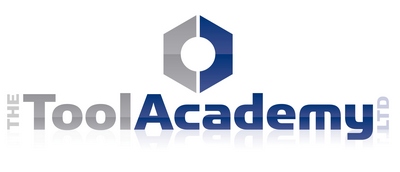 Suppliers of automotive equipment & tools
free phone 0808 168 2447
thetoolacademy.com


The world's leading workshop glove
grippaz.com